Multi-Channel Threat Protection for the Mobile Workforce
Stop smishing, business text compromise, social engineering and advanced zero-hour phishing attacks in Microsoft 365, Zoom, SMS, LinkedIn, WhatsApp and other messaging channels.
Close the Gaps with Complete Multi-Channel Protection
Evolution to Multi-Channel Phishing and Human Hacking
Protecting the Modern Workforce
The modern workforce has shifted to multi-channel collaboration, broadening the attack surface for cybercriminals. SlashNext closes those security gaps.
Today's Threats Are
Multi-Channel and Hosted on Legitimate Infrastructure
Cybercriminals compromise legitimate services like AWS, Azure, Box, and Sharepoint to launch target attacks across multiple channels. These threats are tough for organizations to detect, and security tools are not built to stop these highly successful threats.
Leading Analyst Warns About Multi-Channel Threats
Gartner recommends to cybersecurity leaders, "Communicate about the risk of multi-channel phishing (i.e., email, voicemail, IM, Teams/Slack, SMS, etc.) and social engineering related to the ongoing events."
91% of Cyberattacks Begin with Spear Phishing
Spear phishing is the leading factor in successful breaches. The average business cost of a breach is $3.86 million. Protecting users from these well-crafted attacks requires anti-phishing tools beyond URL inspection and domain reputation.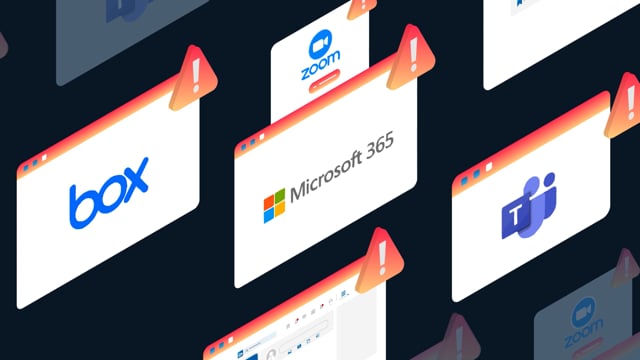 Stop The Attacks That Impact Your Business
The SlashNext Multi-Channel Platform Advantage
AI-Powered Detection – Breakthrough Results

Greater spear phishing detection vs. top security vendors

Faster average detection time vs. security vendors listed on VirusTotal

Cloud and on-device detection rate with 1 in 1 million false positives

Zero-hour
threats detected daily
SlashNext Product Reviews
"A solid contender in the email protection war."
— Chief Information Officer in the Services Industry
"The best last layer of defense against malicious sites"
— Chief Information Officer in the Services Industry
"SlashNext for enhanced Spear Phishing and Smishing Protection."
— Partner & Vice President in the Services Industry
Email Protection for Microsoft 365 – Five Minutes to Complete Protection
Stop 65% more zero-hour phishing threats using AI-powered detection and Live Scan™
Expert Guide to Microsoft 365 Email Threat Protection
With the demands of the modern workforce, there's been an increased use of native cloud email protection, like Microsoft 365, in the last 12 months.
Microsoft 365 + Integrated Cloud Email Security
Due to the demands of the modern workforce, there has been an exponential shift in the use of native cloud email protection capabilities, like Microsoft 365, in the last 12 months. 
Experience SlashNext Protection in Action
Request a free trial to see how SlashNext detects zero-hour threats in real-time and stop the attacks that impact your business.